Robert K Drinkard in association with Western Roofing, Inc. has been an ongoing client of PETRA Inc. for approximately 7 years and has been excellent to work with personally and professionally. With Rob's focus they have the ability to meet and or exceed our project expectations. I highly recommend Rob Drinkard-Western Roofing, Inc. and his attention to quality workmanship to any business. Rob Drinkard has a candid knowledge about customer service and professionalism. I particularly appreciate Rob Drinkards personal attachment to his successful family business and continual strive to take care of his clients such as us at Petra, Inc.
Thank you – Art Stevens Petra Inc.
Fernando just drove away tonight after working very hard to complete this project today..
I looked it all over from every angle and it is magnificent!
We just need a little more ridge cap on the garage..but no hurry ..and those gutters.
All in all, I want you to know how very special this has been and how happy I am..I will go out and find you more work.
I have even become friends with Fernando..and he has earned my respect with his work ethic and good manners.
(I once fed him a bowl of soup on a late shift and when he returned the bowl he has even washed it out with the hose)
His wife and kids stopped one day and I got to meet them too.
Thanks for getting me to do this now..It is done and I love it!!!!
Let it rain ..I am covered!
It got tested today and did well~
Thanks Rob~~~so much .
Linda  Ward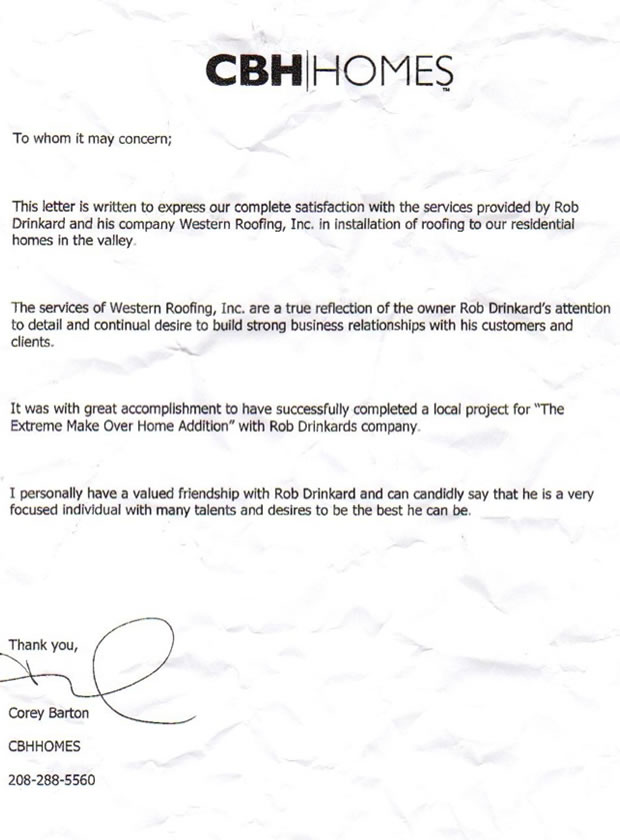 We would love to hear how we are doing.
Please use this quick form to submit a testimonial about our service.
Thanks for helping us be the best we can be!